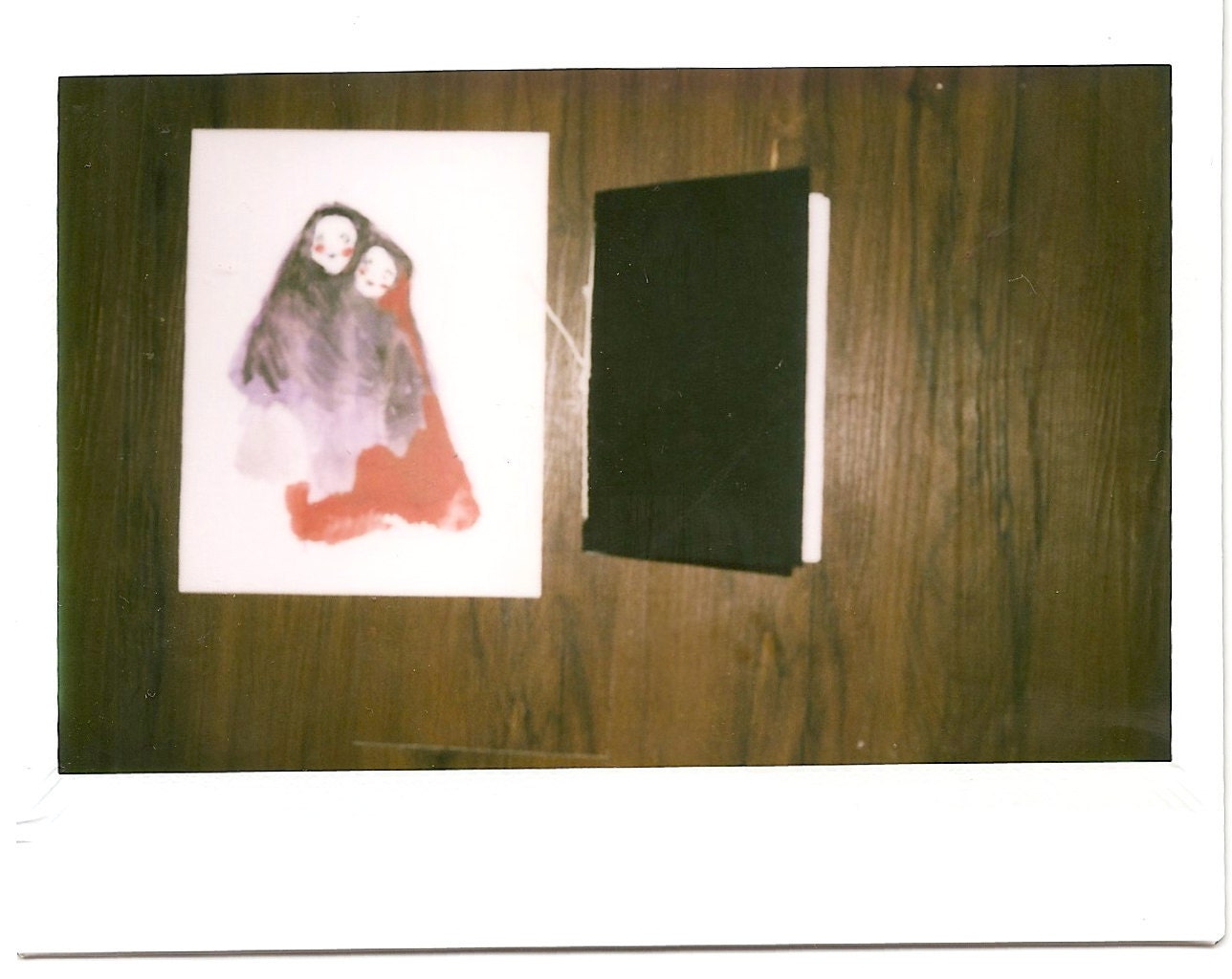 We are happy to (finally!) announce
a new zine available for order right now
! Caroline has been working on some super creepy art featuring vampires and kittens working in blood-thirsty union, and you can order it now and get it in plenty of time for Halloween, which I'm pretty sure lasts the entire month of October.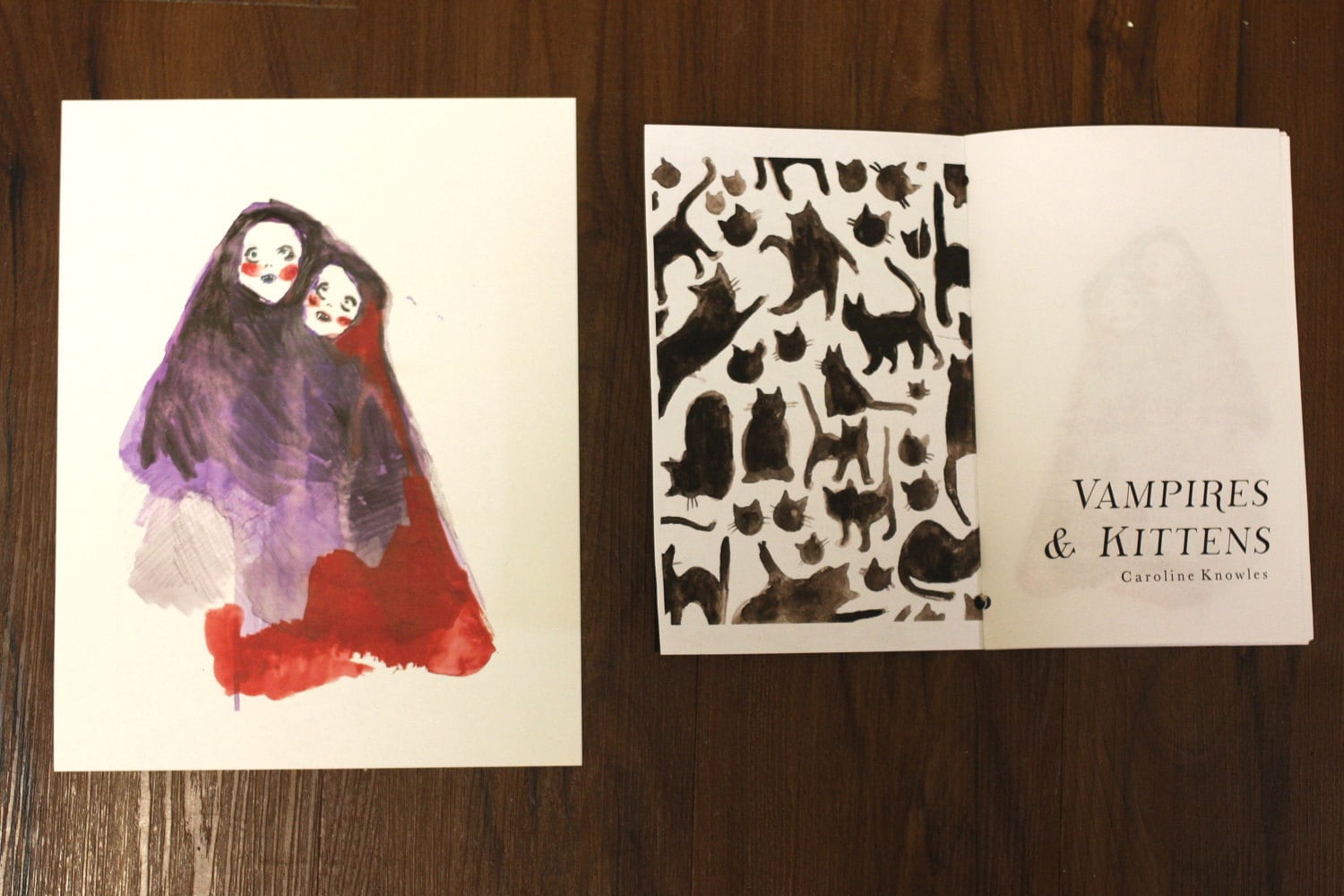 There's also a twin
vampresses cardstock print
available in the shop if you want to get your home all spooky for the holidays and beyond.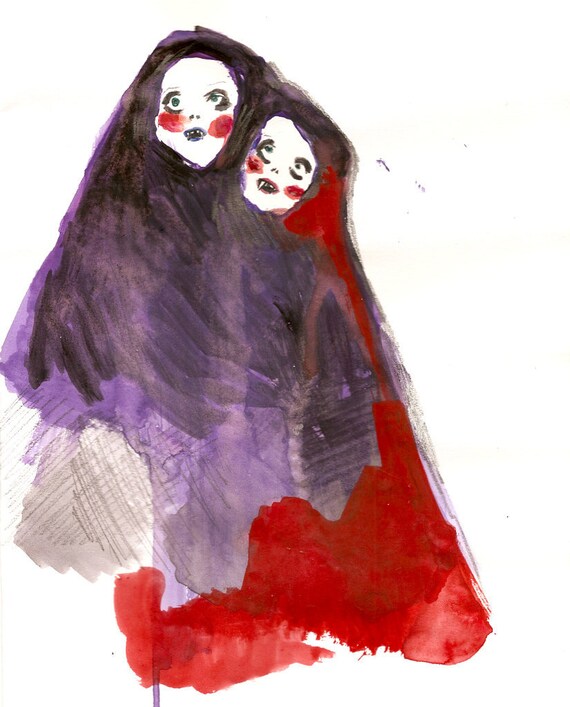 Use the code VAMPIRE to get free shipping for the rest of September!