Over the course of the past few months, I've noticed my slow withdrawal from the internet both in reading blogs and posting blog entries which I apologize for. Frankly, I haven't had much to comment about that hasn't already been featured in what seems to be a million other places (now with Tumblr, Pinterest, blogs, Facebook, etc), thus losing its original luster. Perhaps some of you feel this way, but overexposure to "inspiration" websites / social media often leaves me feeling completely jaded to it, or at least, I have a hard time finding things that I feel are "special" when I'm constantly being stimulated. One can handle only so much whimsy.
Limiting my time spent scrolling through hundreds on pages of Tumblr and pins on Pinterest has helped me significantly and I've been able to come across a few new favorites for January.
First Rite Spring '12 Collection - Simple shapes, muted color scheme, crop tops and high-waisted bottoms aka everything I love. A coworker actually told me yesterday that I always am wearing the sample outfit (usually involving grey and black) and that I need to "spice up my wardrobe." I had to disagree - I know what I like and works for me, it's hard for me to stray from what's comfortable AND flattering. For spring I'd like to incorporate some more blousy tops and perhaps some printed bottoms, but again, nothing too dramatic.
Super dreamy winter outfit.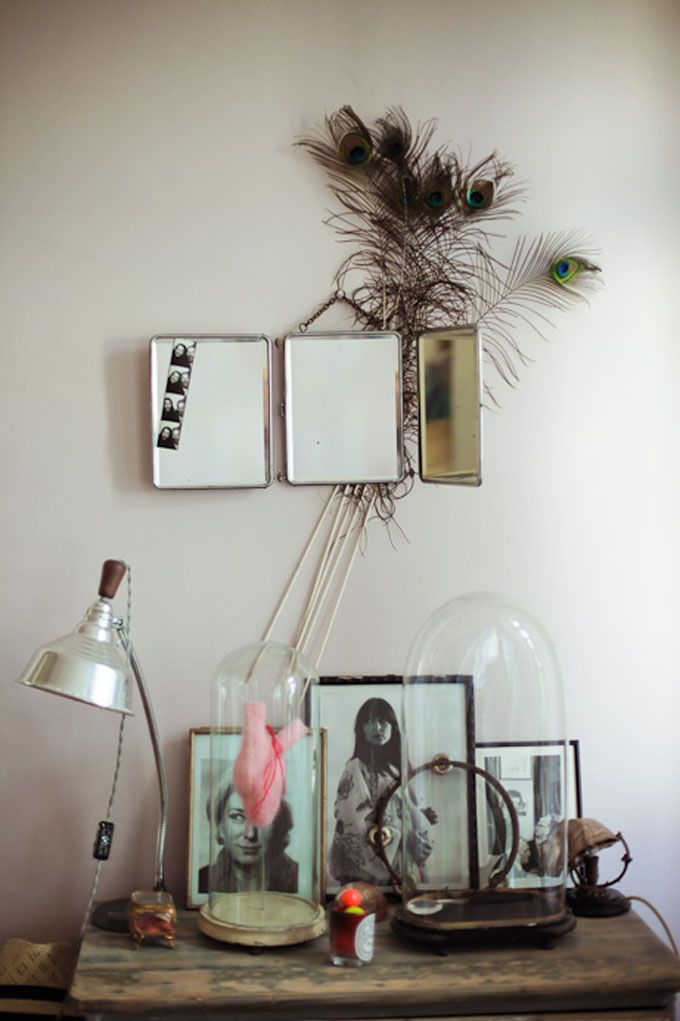 The adult in me has emerged - all I want to do with my extra income is decorate my house. I never paid more attention than necessary to interior design before I moved in my current house (my first non-apartment dwelling without my parents!), but I cannot get enough of design "inspiration." My favorite places to look for it have been through Apartment Therapy and Freund Von Freunden. Something about knowing the spaces were decorated by actual human beings and not interior decorators (most of the time), makes the inspiration seem much more attainable.
P.S. Does anyone now where I can get a cat hanger? I desperately need one.